A unique special event which honors one of the men who changed history:  "Galileo's Telescope" is on view at  Institute and Museum of the History of Science of Florence from 4th March to 31st December 2008.
The exhibition's aim is to emphasize the evolution of scientific researches made by Galileo, and his genial intuitions which lead him to the construction of the first telescope (inspired by simple objects made up of two tubes endowed with lenses which at the time were sold on the streets of Venice), which were followed by important astronomic discoveries, which still today cover our astronomy books pages.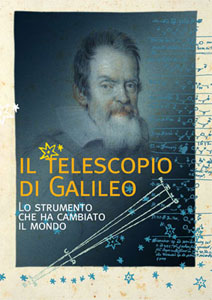 The exhibition, made up of five sections, is dedicated to the researches and experimentations which helped the Tuscan scientist to become one of the most important personages in the world scientific environment, and it gives all visitors the chance to watch closely really important objects, as the objective lens and the only two Galileo's telescopes existing in the world.
That's incredible to think about what this genius was able to do in the past about 400 years ago, and the exhibition's aim is just to lead the visitor through an itinerary which retraces Galileo's entire work, also through the help of interactive and multimedia instruments, which lead the spectators back in the heart of the past, when Galileo still made his experimentations.
"Galileo's telescope – The instrument that changed the world" is waiting for you until December 2008 at Institute and Museum of the History of Science of Florence, and this is only the beginning of a series of celebrations scheduled in 2009 dedicated to Galileo.